Webinar and Event Broadcasting
App Development
Elevate your events with seamless Webinar and
Event Broadcasting Solutions
Webinar and Event
Broadcasting App
Development
Elevate your events with seamless Webinar and Event Broadcasting Solutions
Top Webinar and Event Broadcasting
App Development Company
Top Webinar and
Event Broadcasting
App Development
Company
With a proven track record of delivering exceptional virtual experiences, Enfin has earned its reputation as a leading Webinar and Event Broadcasting app development company. Our commitment to cutting-edge technology, user-friendly interfaces, and unparalleled customer support sets us apart from the competition.
Enfin's Webinar and Event Broadcasting
App development services
Enfin's Webinar and
Event Broadcasting
App development
services
Our experienced team combines innovation and technical expertise to create dynamic applications that empower businesses to host seamless virtual events, conferences, expos, and webinars.
Webinar and Webcasting Application
At Enfin, we specialize in crafting cutting-edge Webinar and Webcasting applications that empower businesses to seamlessly connect with their audience, no matter where they are. Our expert team of developers, designers, and strategists work collaboratively to create customized solutions that cater to your specific needs.With our expertise in developing Webinar and Webcasting applications, you can effortlessly organize virtual events, conferences, workshops, and more. We can help you out in building feature-rich webinar and webcasting apps that enable you to engage your audience through interactive presentations, real-time Q&A sessions, and dynamic multimedia content. Whether you're looking to host internal training sessions or connect with a global audience, our applications provide the tools to make your virtual events a success.
Virtual Expo and Event Streaming Application
Enfin is your reliable partner for creating dynamic Virtual Expo and Event Streaming applications that bring the essence of physical events to the digital world. Our proficient team of developers is proficient at transforming your vision into a feature-packed reality. Our Virtual Expo and Event Streaming applications help you to offer a comprehensive solution to host online exhibitions, trade shows, product launches, and more. With advanced features like 3D virtual booths, live product demonstrations, and networking opportunities, we ensure your attendees experience the event just as they would in person.
End-to-end Webinar and Event Broadcasting
App Development
End-to-end Webinar
and Event
Broadcasting
App Development
In today's digital landscape, virtual events and webinars have become vital tools for businesses to connect, engage, and share knowledge with their audiences. At Enfin, we provide comprehensive end-to-end Webinar and Event Broadcasting app development services that cater to all aspects of your broadcasting business.
Video Strategy
Consulting
We understand that every business has distinct goals and requirements for its virtual events. Our experienced consultants collaborate with you to define a robust video strategy that aligns with your brand identity, target audience, and objectives. This strategic approach ensures that your Webinar and Event Broadcasting app stands out and effectively delivers your message.
Security
Enhancement
We prioritize data protection and user privacy in your Webinar and Event Broadcasting app. Our development process includes security audits, encryption, and industry compliance. We implement robust user authentication that ensures authorized access. We monitor and update your app for ongoing security, ensuring a safe environment for virtual events.
Custom Online Video Platform (OVP)
Development from Scratch
For businesses seeking a unique and fully customized solution, our team excels in building Online Video Platforms (OVPs) from the ground up. We integrate cutting-edge technologies to develop feature-rich platforms that encompass live streaming, on-demand playback, interactive engagement tools, e-commerce integration, and more.
Off-the-Shelf Platform
Customization
Leveraging our deep expertise, we offer customization of existing Webinar and Event Broadcasting platforms to align with your branding and functional requirements. Our developers enhance off-the-shelf solutions to ensure seamless user experiences, interactive engagement features, and secure authentication protocols.
Seamless
Integration
Our team ensures that your Webinar and Event Broadcasting app seamlessly integrates with your existing software ecosystem. This includes integrating with customer relationship management (CRM) systems, marketing automation tools, e-commerce platforms, and other essential applications to provide a unified experience.
Extension of Existing
Solutions
If you already have a Webinar or Event Broadcasting platform and wish to enhance its capabilities, our developers can seamlessly extend its functionalities. Whether it's integrating new features, improving performance, or ensuring compatibility across devices, we've got you covered.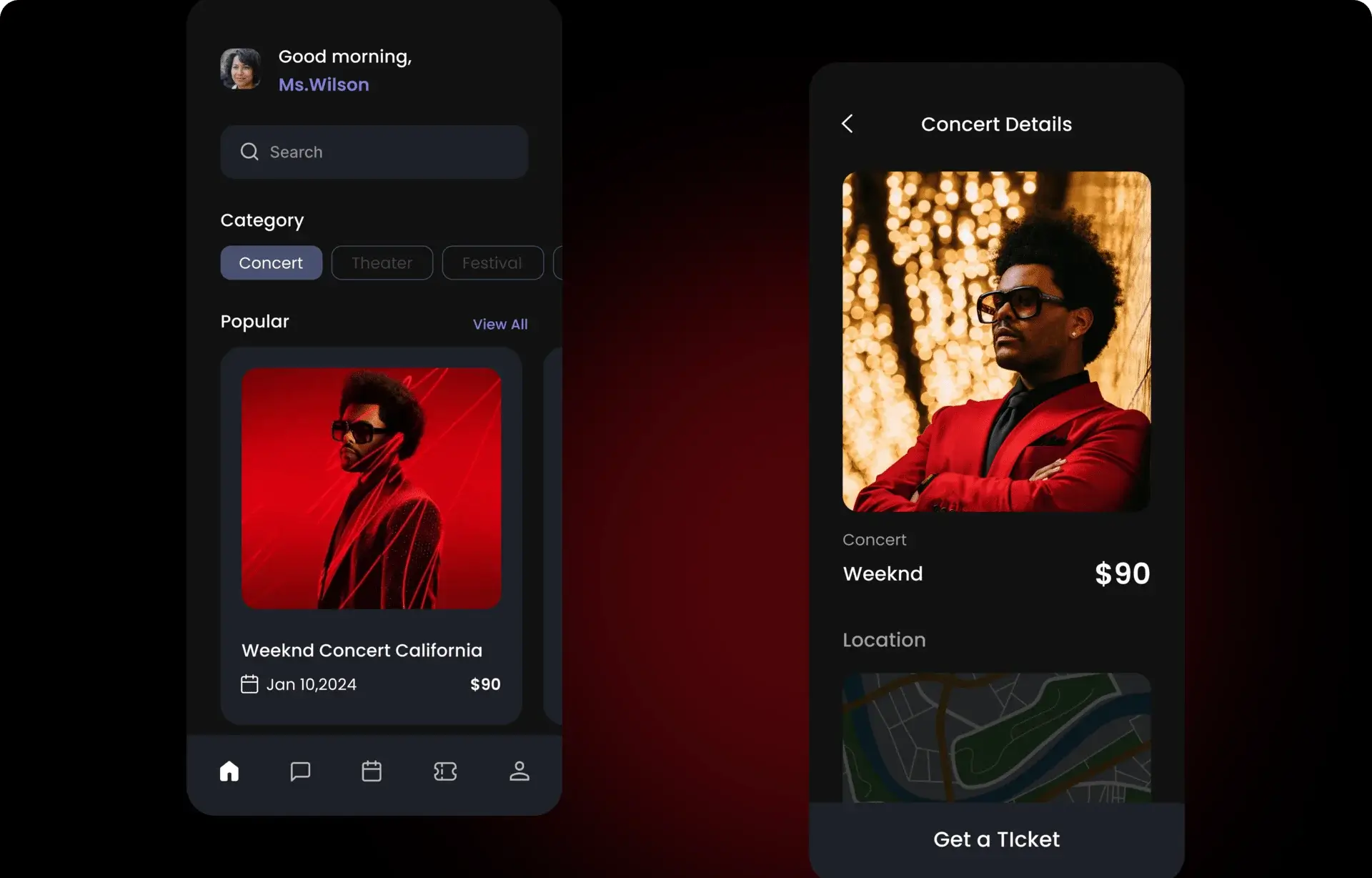 Develop Seamless Webinar and Event Broadcasting Apps with Enfin's Cutting-Edge Expertise
Develop Seamless
Webinar and Event
Broadcasting Apps
with Enfin's Cutting-
Edge Expertise
At Enfin, we specialize in crafting immersive solutions for the seamless webinar and event broadcasting industry. Our cutting-edge expertise empowers businesses to captivate audiences, whether for virtual conferences, product launches, educational seminars, or large-scale events.

Immersive HD
Audio and Video
Capture your audience's attention with crystal-clear high-definition audio and video streaming. Your message comes across with unparalleled clarity, making every speaker and presentation crisp and clear.

Dynamic HD
Screen Sharing
Collaboration knows no bounds with the dynamic HD screen-sharing feature. Seamlessly share your screen to showcase presentations, documents, or software demonstrations, creating a truly interactive environment.

Tailored Room
Customization
Make every virtual space your own with room customization options. Brand your event spaces to match your organization's identity and create a suitable, professional atmosphere.

The recording feature lets you capture every moment, allowing attendees to revisit sessions and ensuring that your content has a lasting impact.

Seamless
File Presentation
From PowerPoint presentations to multimedia files enables you to present your content effortlessly. Share files with attendees, ensuring they're always in sync with your message. Prepare your presentations with ease by either pre-loading them before the webinar starts or uploading them on-the-fly while you're already inside the webinar room.

Interactive
Whiteboarding
Spark creativity and facilitate collaboration with interactive whiteboarding. Illustrate ideas, concepts, and diagrams in real-time, fostering engaging discussions among participants.

Provide flexibility to your attendees with dial-in options. Whether they prefer joining via phone or internet, Enfin ensures everyone can participate on their terms.

Foster connections with public chat while maintaining exclusivity with private conversations. The chat functionality lets participants engage with speakers, ask questions, and network effectively.

Encourage audience participation through live Q&A sessions. Participants can submit questions, creating dynamic discussions that enrich your content.

Interactive
Polls and Quizzes
Increased audience understanding and gather insights through interactive polls and quizzes. You can get access to all data in your reports.

Expand your reach by streaming your event to external platforms with RTMP stream-out capabilities. Connect with audiences across various platforms simultaneously.

Replicate the networking opportunities of in-person events with Expo Hall. Participants can explore exhibitor booths, connect with sponsors, and discover valuable resources.

Encourage smaller group discussions and workshops with dynamic breakout rooms. Enhance participant interaction and create personalized learning experiences.

Amplify your content with video sharing and discussion capabilities. Host video screenings and encourage thoughtful discourse among participants.

Live Interpretation
Services
Break language barriers with live interpretation services. Make your events accessible to a global audience by offering real-time translations.

Customizable
Lobby Experience
Set the stage for your event with a customizable lobby. Engage attendees from the moment they arrive, setting the tone for an immersive experience.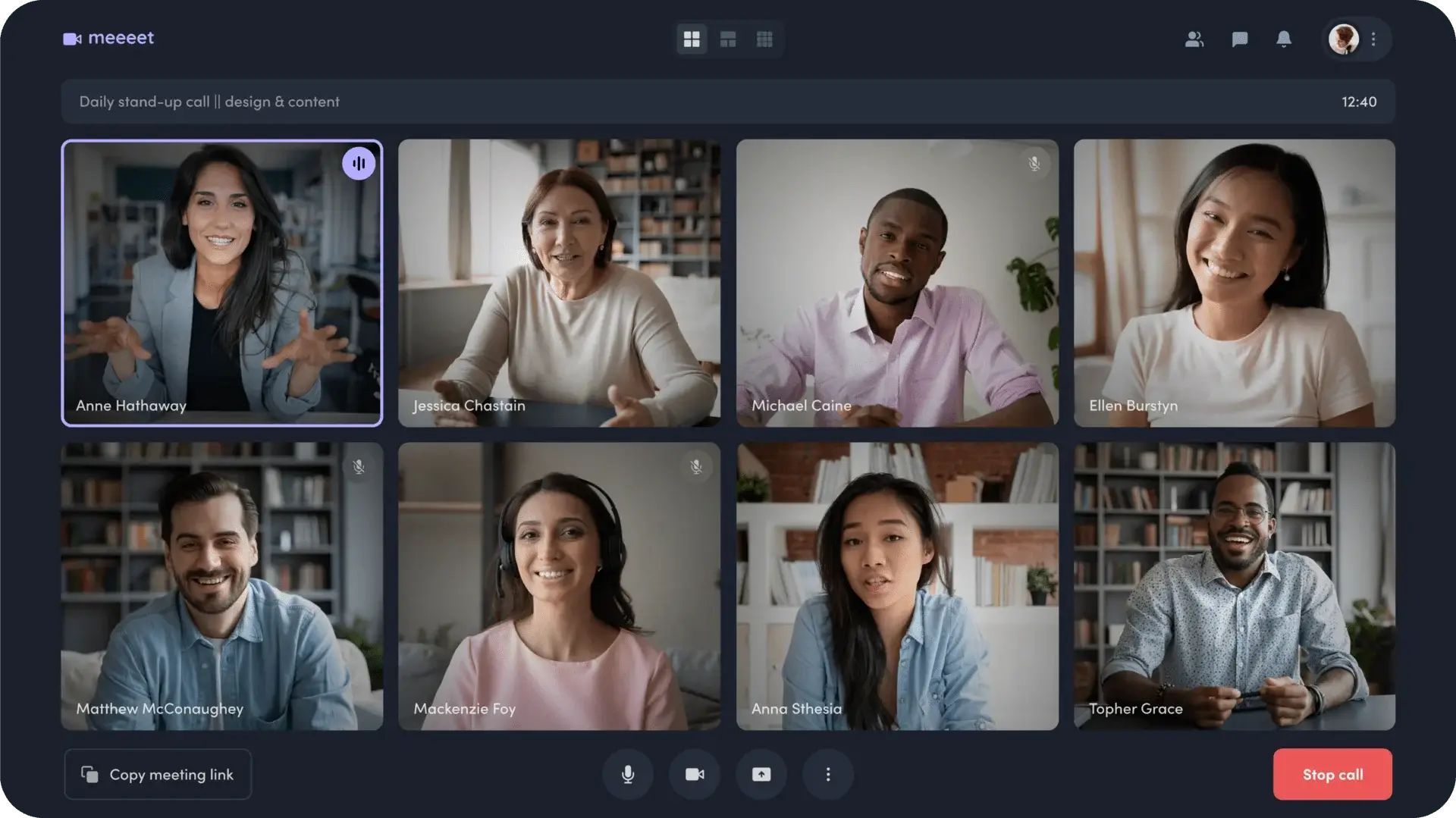 Why choose Enfin for your Webinar and Event Broadcasting solution development?
Cutting-Edge Technology
for Unparalleled Performance
Enfin leverages the latest in technological advancements to empower your webinars and events with top-notch performance. Our team of skilled developers harnesses the power of innovative tools and platforms to create solutions that guarantee smooth streaming, real-time engagement, and high-quality content delivery. With Enfin, you can be confident that your audience will enjoy a seamless and captivating online experience.
Customization to Reflect
Your Brand Identity
We recognize that your brand identity is unique and must be reflected in every aspect of your online events. Our experts work closely with you to understand your brand values, messaging, and aesthetics. With this understanding, we create tailor-made webinars and event solutions that align perfectly with your brand's image, ensuring a cohesive and engaging experience that resonates with your audience.
Comprehensive
Interactive Features
Interactivity is at the core of successful virtual events. Enfin's solutions are enriched with a wide array of interactive features that foster engagement and participation. From live Q&A sessions and real-time polls to interactive chat functionalities, we provide tools that enable your audience to actively connect with speakers and fellow participants. This engagement enhances the event experience and helps you gather valuable insights.
Scalability for
Any Event Size
Whether you're hosting a small webinar or a large-scale virtual conference, Enfin's solutions are designed for scalability. Our development approach ensures that your platform can seamlessly accommodate any number of attendees without compromising on performance or user experience. This adaptability guarantees that your events can grow along with your audience.
Reliable Support
and Maintenance
At Enfin, our commitment extends beyond the development phase. We provide continuous support and maintenance to ensure that your webinar and event solutions function flawlessly. Our dedicated team is available to address any issues, make updates, and offer guidance whenever you need it. This unwavering support allows you to focus on delivering exceptional content while we take care of the technical aspects.