HTML5 Development Services
Enfin offers top-notch HTML5 development solutions tailored to your unique needs. With our expert team and a wealth of experience, we bring your web projects to life, harnessing the power of HTML5's versatility and robust capabilities.
Enfin's Expertise in HTML5 Development services
Enfin's team of seasoned HTML5 experts is at the forefront of web development. We leverage HTML5's rich features and extensive functionalities to create dynamic, interactive, and visually appealing web applications. With a deep understanding of HTML5, we push the boundaries of web development to deliver results that exceed your expectations.
Build your ultra-modern web apps with HTML5
Build your ultra-modern web apps with HTML5
At Enfin, we're committed to delivering HTML5 development services that empower you to create ultra-modern web applications. Our expertise in HTML5 development allows you to harness a comprehensive set of advanced features, ensuring your web apps stand out in today's competitive digital landscape.
With native support for audio and video elements, HTML5 allows you to seamlessly embed and manipulate multimedia content, enhancing the interactivity and engagement of your web apps.
HTML5 incorporates security features such as a Content Security Policy (CSP) to protect your web apps against various security threats.
Cross-Browser
Compatibility
HTML5 is widely supported across modern web browsers, ensuring that your web apps can reach a broad audience without compatibility issues.
Store data locally on the user's device using HTML5's Web Storage API, offering a faster and more efficient way to manage client-side data compared to traditional cookies.
Easily integrate with a wide range of JavaScript APIs and libraries, expanding the functionality of your web apps and enabling features like real-time communication and data manipulation.
The best HTML5 Development Services from the top HTML5 experts
The best HTML5 Development Services from the top HTML5 experts
Enfin takes pride in offering an extensive array of HTML5 development services designed to cater to your specific needs and drive your digital ventures to new heights. Our comprehensive suite of services encompasses the following:
Gain invaluable insights and expert guidance from our HTML5 consultants. We'll collaborate closely with you to understand your project's objectives and provide strategic recommendations on how to fully harness the potential of HTML5. 
We specialize in crafting visually stunning, intuitive, and responsive websites that not only capture your brand's essence but also leave a lasting impression on your visitors. Our designs are optimized for performance and user engagement.
Enfin excels in creating web applications that seamlessly adapt to various screen sizes and devices. Our responsive design approach ensures that your users experience consistent functionality and aesthetics, whether they access your site on a desktop, tablet, or smartphone.
Our HTML5 app migration services facilitate a smooth transition, preserving your valuable data and functionality while leveraging HTML5's capabilities. Experience improved performance, enhanced user interfaces, and broader compatibility.
HTML5 Support &
Maintenance
Enfin offers dedicated support and maintenance services to ensure your applications remain up-to-date, secure, and free of glitches. We proactively monitor and address any issues.
We specialize in creating mobile-optimized web applications that cater to a diverse audience. Whether it's a responsive website or a web app tailored for mobile devices, Enfin ensures that your online presence is accessible to users on the go, delivering a seamless mobile experience.
Strategic HTML5 development solutions
At Enfin, our strategic HTML5 development solutions encompass a comprehensive range of services designed to address your specific digital needs and drive your online presence to new heights. With our expertise, we can assist you in leveraging HTML5's capabilities to deliver outstanding results across various domains:
HTML5
Website Development
We craft captivating websites that serve as the digital face of your brand. These websites are meticulously designed to align with your brand identity and cater to your unique business objectives. With HTML5's versatility, we ensure that your website is responsive, SEO-friendly, and capable of providing an exceptional user experience.
HTML5 Web
App Development
We create feature-rich web applications that engage and empower users. These web apps are designed to deliver exceptional user experiences, incorporating smooth navigation, interactive elements, and seamless functionality. Whether you need a customer-facing app or an internal tool, we harness the power of HTML5 to make it happen.
HTML5 Mobile
App Development
We specialize in developing mobile apps that are compatible with multiple platforms, including iOS and Android. These apps not only provide a consistent user experience but also leverage HTML5's strengths for cost-effective development, rapid deployment, and efficient maintenance.
Enterprise HTML5
Application Development
Enfin excels in enterprise HTML5 application development, tailoring solutions to streamline your internal processes, enhance productivity, and drive growth. Our applications are not only powerful but also scalable and adaptable to meet the evolving needs of your organization.
Cross-platform
Development
We build cross-platform applications that seamlessly run on various devices and operating systems. By harnessing HTML5's cross-compatibility, we ensure that your applications function flawlessly, saving you time and resources in the long run.
Hire expert HTML5 developers
Hire expert HTML5 developers
When you choose Enfin, you're not just getting a service; you're gaining access to a team of seasoned HTML5 developers who are passionate about turning your vision into reality. Here's why you should consider hiring our expert HTML5 developers for your projects:

Our developers have years of hands-on experience working with HTML5, making them well-versed in its capabilities, features, and best practices. They stay up-to-date with the latest trends and technologies in web development to ensure your projects benefit from the most cutting-edge solutions.

Customization and
Innovation
We understand that every project is unique, and one-size-fits-all solutions don't work. Our developers have a knack for tailoring HTML5 solutions to meet your specific needs. They thrive on challenges and are eager to come up with innovative solutions that set your project apart from the competition.

Efficiency and
Productivity
Time is of the essence in the fast-paced world of digital development. Our expert HTML5 developers are not only proficient but also efficient, ensuring that your projects are delivered on time and within budget. Their streamlined development process and attention to detail keep your timelines in check.

Collaboration and
Communication
We believe in the power of collaboration. Our developers work closely with you to understand your goals, provide regular updates, and incorporate your feedback throughout the development process. Clear communication ensures that your vision is realized exactly as you envision it.

Our commitment to quality is unwavering. Our developers adhere to industry best practices, conduct rigorous testing, and follow stringent quality assurance protocols to ensure that your HTML5 projects are of the highest quality, free of errors, and fully functional.

Beyond development, our expert HTML5 developers offer ongoing support and maintenance services. They are readily available to address any issues, implement updates, and ensure that your projects continue to perform optimally long after their initial launch.
Benefits Of Choosing HTML5 Development
Benefits Of Choosing HTML5 Development
HTML5 development offers a multitude of compelling advantages, making it the ideal choice for modern web applications:

HTML5 provides a robust foundation for SEO optimization. It offers semantic markup elements that search engines easily understand, leading to improved search engine ranking for your web apps. With HTML5, you can structure your content more logically, use header tags effectively, and employ descriptive alt attributes for images, all of which contribute to better visibility in search engine results pages (SERPs).

HTML5's native audio and video support revolutionizes multimedia integration on your web applications. This feature allows you to seamlessly embed audio and video elements without relying on third-party plugins. It not only enhances user engagement by delivering rich, interactive content but also ensures compatibility across various browsers and devices.

Leveraging HTML5's geolocation capabilities enables you to provide personalized and location-specific experiences to your users. You can create web apps that access a user's geographical coordinates, enabling services like location-based recommendations, navigation, and localized content delivery.

By utilizing technologies like service workers and caching, your web apps can continue functioning even when users have limited or no internet connectivity. This ensures uninterrupted access to critical features and content, making your applications more reliable and user-friendly.

With HTML5, you can create web-based applications and games that run smoothly across different devices and operating systems. This eliminates the need to develop separate versions for each platform, saving time and resources while expanding your reach to a broader audience.

HTML5 empowers you to craft visually appealing and interactive web applications that captivate and engage users. With the flexibility of HTML5's canvas element and CSS3 animations, you can create stunning, responsive designs and provide seamless interactivity. This fosters an immersive and enjoyable user experience, enhancing user satisfaction and retention.
Why Enfin for your HTML5 development services?
Why Enfin for your HTML5 development services?
When you select Enfin as your partner for HTML5 development services, you gain access to a range of compelling advantages that set us apart in the industry:

HTML5 Development
Expertise
At Enfin, we take immense pride in our extensive knowledge and expertise in HTML5 development. Our HTML5 experts boast a deep understanding of HTML5's intricacies and its seamless integration into web development. We leverage this expertise to deliver reliable solutions.

Quality Delivered
on Time
We understand that timeliness is crucial in the fast-paced world of digital development. Therefore, we place a premium on punctuality and adhere to rigorous project timelines. Rest assured that when you choose Enfin, your project will be completed to the highest standards within the agreed-upon timeframe.

Our team is comprised of seasoned HTML5 experts who are deeply passionate about their craft. Each member of our development team is dedicated to the success of your project, bringing a wealth of experience and innovative thinking to the table.

Transparent,
Collaborative Approach
At Enfin, we believe that open communication and collaboration are the cornerstones of a successful partnership. We prioritize transparency in our interactions, keeping you fully informed at every stage of the development process. We consider your input invaluable, and we actively encourage your involvement in the decision-making process.
Technology Stack We Use for Our HTML5 Development Services!
Technology Stack We Use for Our HTML5 Development Services!
Our technology stack includes the latest tools and frameworks to deliver high-performing HTML5 web applications that meet your business goals.
Our HTML5
Development process
Our meticulous HTML5 development process ensures a seamless journey from concept to a fully functional web application.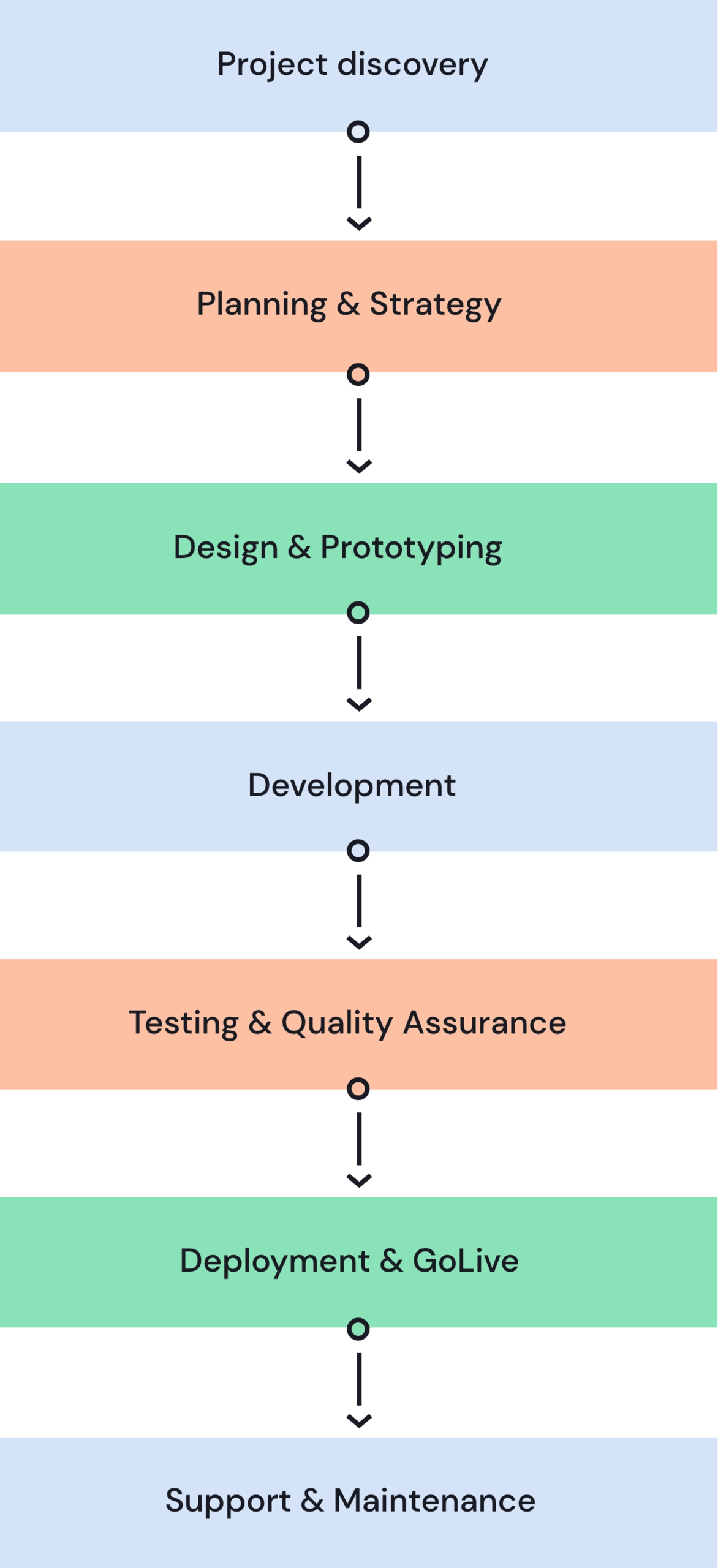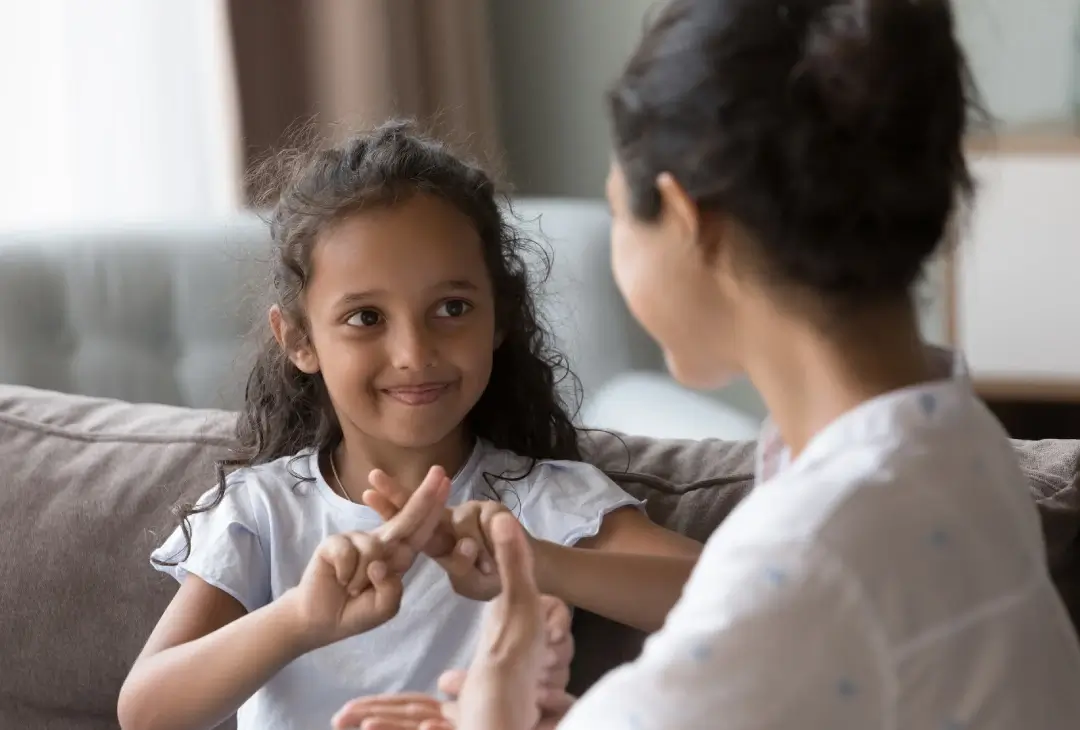 Development of a perfect e-learning platform that delivers academic courses for people with disabilities and provide video courses for Indian Sign Language (ISL).