Vue.js
Development Company
Enfin is a leading Vue.js development company with a track record of delivering cutting-edge Vue JS solutions. Explore our Vue JS development services and discover why Vuejs is the framework of choice for modern web app development.
Enfin, with seven years of expertise in Vue JS development, our dedicated team of VueJS developers has successfully delivered 30+ VueJS applications, showcasing our deep expertise and commitment to excellence. Partner with us to harness the power of VueJS and bring your projects to life.
The Best Vue.js Development Services
from Top-skilled Experts
The Best Vue.js Development Services from Top-skilled Experts
As a top Vue.j development company, Enfin takes pride in offering a comprehensive range of Vue.js development services meticulously tailored to your specific needs. Our Vue JS experts are dedicated to delivering high-quality solutions that will elevate your web application to the next level. Here's an in-depth look at our Vuejs development services:

Vue.js Consulting service
We provide expert guidance and consultation to help you make well-informed decisions about your Vuejs project. Whether you're starting from scratch or seeking to enhance an existing Vue JS application, our consultation ensures you navigate the development journey with clarity and confidence.

Vue.js Web App Development
Our skilled Vue.js developers specialize in creating web applications that are not only visually stunning but also user-friendly and highly functional. We craft user interfaces that captivate your audience and deliver seamless, responsive experiences, ensuring your web app stands out in the digital landscape.

Third-Party Integration with Vue.js
Enhance the capabilities of your Vue JS application by seamlessly integrating third-party services and APIs. At Enfin, we have the expertise to weave these integrations into your Vue.js app, elevating its functionality and allowing you to leverage external services effortlessly. Whether it's payment gateways, social media platforms, or other external resources, we ensure they become integral parts of your Vue JS-powered ecosystem.

If you're considering migrating your existing application to Vuejs, trust in our experience for a smooth transition. Our Vue JS migration specialists are well-versed in the intricacies of transitioning from other frameworks or technologies to Vue JS. We ensure that your data, features, and user experience remain intact while benefiting from Vue.js's modern development advantages.

Maintenance & Upgradation
The journey doesn't end with the launch of your Vue JS app. Enfin offers ongoing maintenance and upgrade services to keep your application up to date and running smoothly. We proactively monitor your app, provide security updates, and make performance enhancements to ensure it continues to meet your users' evolving needs. With our support, your Vue.js app remains a dependable asset for your business.

Vue.js Component Development
Tailor-made solutions often require custom Vuejs components. Our adept developers excel at creating bespoke Vue.js components that align with your unique app requirements. Whether you need custom UI elements, interactive widgets, or specialized functionalities, we build Vue JS components that seamlessly integrate into your application's architecture, enhancing its capabilities.

Single Page App (SPA) Development
Enfin specializes in the development of fast and efficient single-page applications (SPAs) using Vue.js. SPAs offer a smooth and immersive user experience by loading content dynamically without the need for full-page reloads. Our Vue.js SPA development expertise ensures your application is responsive, lightning-fast, and capable of delivering a modern user interface that keeps users engaged.
Vue.js Web App
Development Company
Vue.js Web App Development Company
Enfin is your go-to Vue.js web app development company. We specialize in delivering top-notch web applications that stand out in the digital landscape. Our Vuejs development team is dedicated to providing you with feature-rich, responsive, and visually appealing web apps that engage users and drive business growth. Here's why Enfin is the right choice for your Vue JS web app:
Exceptional
User Experiences
Visually
Captivating Interfaces
Scalability &
Flexibility
Exceptional User Experiences
Visually Captivating Interfaces
Scalability & Flexibility
Cutting-edge Vue.js
Development Solutions
Cutting-edge Vue.js Development Solutions
Our Vue.js development solutions are designed to cater to a diverse range of requirements, ensuring that your project receives precisely what it needs to succeed:
Vue.js Front-end UI Development
With Vue JS, we create interactive and visually appealing interfaces that captivate your audience. From smooth animations to responsive design, our focus is on crafting UIs that engage users and enhance your brand's digital presence.
Real-Time App Development
Our real-time app development solutions harness the power of Vue.js to deliver instant and seamless updates to your users. We ensure that your app responds in real time to user actions, providing a highly engaging and interactive user experience that keeps users coming back for more.
Custom App Development with Vue.js
our custom app development with Vue.js is tailored precisely to your unique business requirements. We thoroughly understand your objectives, challenges, and goals. With this deep understanding in hand, we architect and develop Vuejs solutions that align perfectly with your needs.
Vue.js Mobile App Development
Our expertise in cross-platform compatibility ensures that your app reaches users on both iOS and Android devices. Vue.js enables us to develop mobile apps that are not only user-friendly but also cost-effective and efficient to maintain.
Key Features that come along
with Vue.js Applications
Key Features that come along with Vue.js Applications
Vue.js development boasts a rich set of features that distinguish it as a top-tier framework for web application development:
Vue.js streamlines the intricate process of data management by enabling effortless synchronization between the application's data model and the user interface, ensuring that any changes made to one instantly reflect in the other.
Developers highly favor Vue.js due to its uncluttered and intuitive syntax, resulting in a minimal learning curve. This simplicity expedites development and reduces the likelihood of errors.
Vue.js empowers developers to craft visually captivating user interfaces and deliver extraordinary user experiences. Its flexibility and adaptability enable the creation of polished, user-friendly designs.
Vue.js applications are renowned for their remarkable speed and operational efficiency. This framework optimizes rendering processes, enhancing overall performance for users.
Vue.js offers a versatile platform for tailoring solutions to precise project requirements. Developers can easily adapt and extend Vuejs to match the unique demands of each application.
Vue.js forms a robust foundation for web applications, emphasizing security and scalability. It promotes secure coding practices and accommodates growth, making it suitable for long-term, mission-critical projects.
Why Vue.js for Your
App Development?
Why Vue.js for Your App Development?
Vue.js stands out as the ultimate framework for web app development, revered for its unparalleled flexibility, efficiency, and vibrant community support. It empowers developers to effortlessly craft feature-rich, responsive applications, making it the perfect selection for projects spanning a wide spectrum of complexities and scales.

Vue.js offers a level of adaptability that accommodates a diverse range of project requirements. Whether you're building a simple prototype or a complex enterprise-level application, Vuejs can seamlessly adapt to your needs.

Vue.js streamlines the development process with its intuitive syntax and lightweight nature. Developers can rapidly build and iterate upon projects, resulting in quicker time-to-market without compromising on quality.

Vue.js is engineered to create web applications that provide exceptional user experiences. Its reactivity system ensures that changes in data are instantly reflected in the user interface, delivering real-time responsiveness that keeps users engaged.

Vue.js is adaptable to a wide range of project sizes. Whether you're building a small, single-page application or a complex, enterprise-level system, Vue JS scales gracefully. This adaptability allows developers to choose Vuejs with confidence, knowing it can handle the demands of projects of all sizes.
Toolkit for Vue.js
Development Services
Toolkit for Vue.js Development Services
Why Enfin for Your
Vue.js Development?
Choosing Enfin as your Vue.js development partner comes with a multitude of advantages, setting us apart as the premier choice for your Vuejs development needs. Here's why you should entrust us with your Vue JS project:

Our team comprises Vue.js experts who are well-versed in Vuejs best practices, ensuring your project is developed to the highest standards of quality and performance.

We prioritize project timelines and work diligently to ensure your Vue.js app is delivered on schedule. Our efficient development process and project management skills guarantee that your project stays on track.

Quality is at the core of everything we do. Our rigorous testing procedures and quality assurance protocols guarantee that your Vue.js app is free from bugs and performs flawlessly across all devices and browsers.

We understand the importance of budget constraints, and we work efficiently to provide cost-effective Vue.js development solutions without compromising on quality.

At Enfin, your satisfaction is our top priority. We take the time to listen to your needs, provide expert guidance, and collaborate closely with you throughout the development process to ensure your project's success.

Our Vue.js development services are accessible globally, allowing businesses from around the world to benefit from our expertise and experience.
Vue.js Development process
Our Vue.js development process is designed to deliver outstanding results: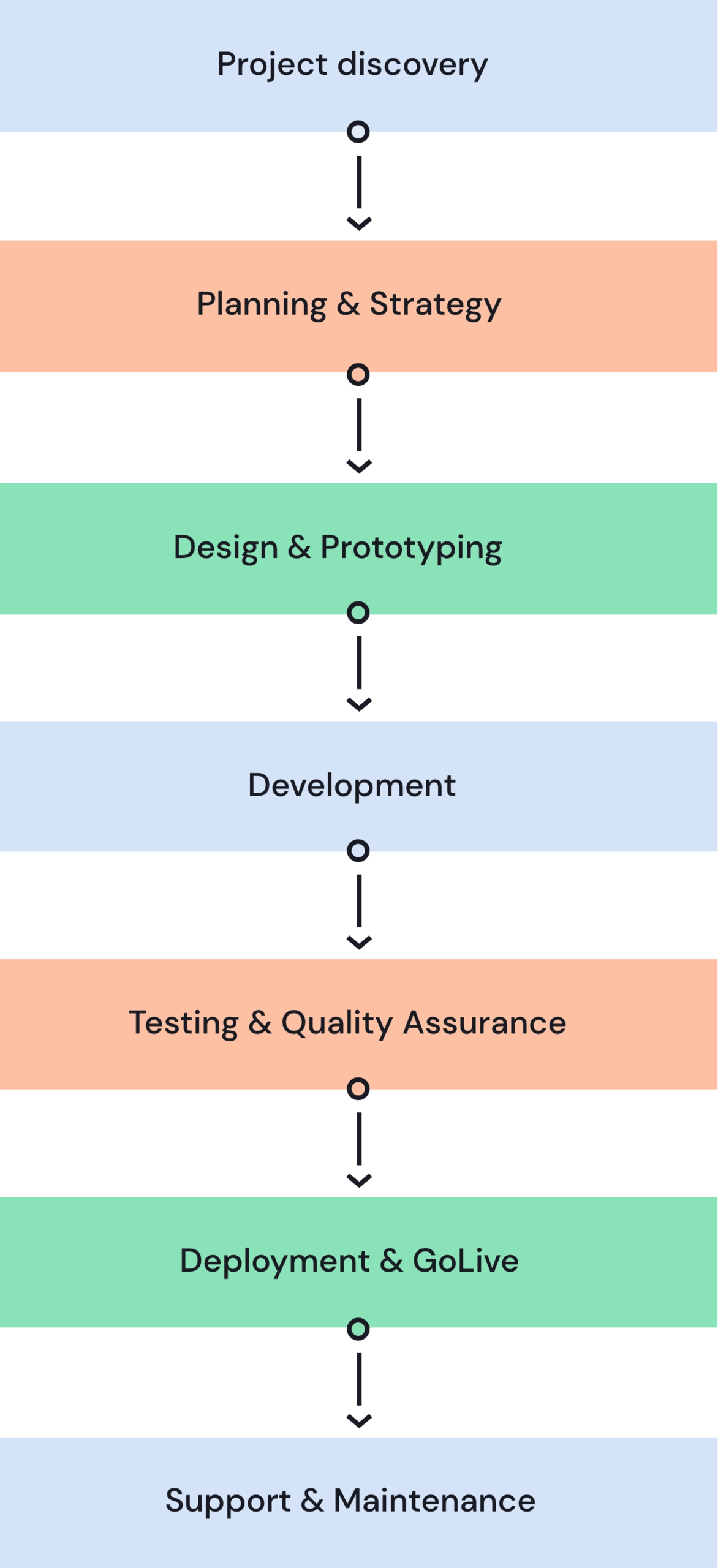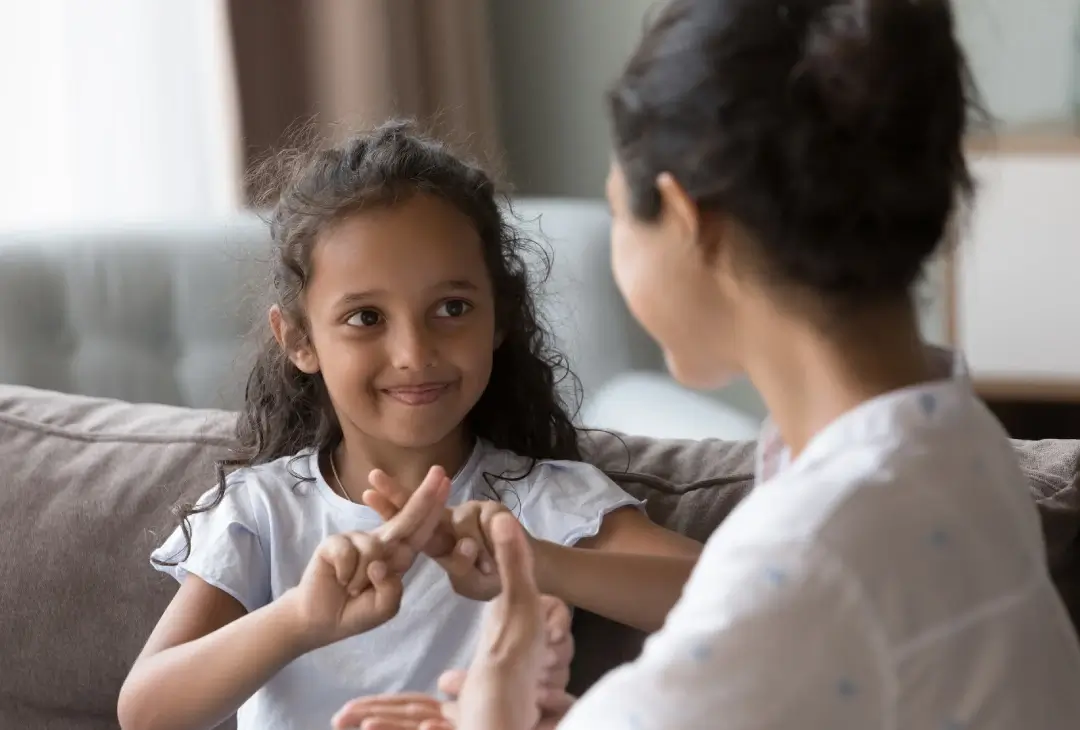 Development of a perfect e-learning platform that delivers academic courses for people with disabilities and provide video courses for Indian Sign Language (ISL).