Hire Tailwind CSS
Developer
Enfin, as a leading Tailwind CSS development company, is your trusted partner for Tailwind CSS services. Our team of expert Tailwind CSS developers is here to take your web application to the next level.
Tailwind CSS Development with the best CSS developers in India
As a top Tailwind CSS development company in India, Enfin possesses unparalleled mastery in Tailwind CSS development, backed by years of experience in crafting visually stunning and highly functional web applications. Our dedicated team of Tailwind CSS developers leverages the framework's power to create dynamic, responsive, and optimized designs.
Tailwind CSS is a dynamic utility-first CSS framework that revolutionizes web development. It empowers developers by providing an extensive set of pre-designed utility classes, enabling the creation of clean, efficient, and responsive web designs with unparalleled ease and efficiency. Experience the transformative capabilities of Tailwind CSS and streamline your development process today.
Enhance your Web Application
with Tailwind CSS
Enhance your Web Application with Tailwind CSS
Enfin's Tailwind CSS development services are designed to empower your web application with exceptional design and functionality. We specialize in tailoring the framework to meet your unique needs, ensuring an unparalleled user experience. Here's how our expert Tailwind CSS developers' team enhances your web application using Tailwind CSS:
Cross-Browser Compatibility
Our Tailwind CSS development expertise guarantees a consistent and bug-free user experience, regardless of the browser your visitors use.
Modular Component Development
We employ modular design principles with Tailwind CSS to create reusable components and UI elements. 
Seamless Third-Party Integration
We seamlessly integrate third-party tools, APIs, and services into your web application when needed.
Our Tailwind CSS development allows your web application to scale effortlessly.
Tailwind Custom CSS services at Enfin are meticulously designed to cater to your distinct requirements, ensuring your web application stands out in the digital landscape. Our experts bring a wealth of experience to the table, delivering exceptional results that align perfectly with your vision. Here's what you can anticipate when you choose our Tailwind Custom CSS services:
Our Tailwind Custom CSS solutions delve deep into the realm of customization, allowing us to tailor every aspect of your web application to match your brand identity and user experience objectives. 
We create web designs that not only look visually appealing but also function seamlessly across various devices and screen sizes. Our team employs Tailwind CSS's responsive utilities to craft layouts that adapt gracefully, providing an optimal user experience.
With Enfin's Tailwind Custom CSS services, you can expect your application to load swiftly and efficiently. We optimize every aspect of your CSS, ensuring minimal load times and improved user satisfaction. 
Building Complex Responsive Tailwind CSS Layouts
Whether you need intricate grid systems, flexible card layouts, or intricate navigation menus, our team leverages Tailwind CSS to build them all seamlessly. With our responsive Tailwind CSS layouts, you can deliver an exceptional user experience to your visitors, no matter how they access your website.
Our Trusted Tailwind
CSS Development Services
Our Trusted Tailwind CSS Development Services
As a leading Tailwind CSS development company, Enfin offers a comprehensive suite of Tailwind CSS development services to enhance your web applications. Our Tailwind CSS developers are here to assist you every step of the way. Explore our specialized services:

Tailwind
CSS Consultation
Our Tailwind CSS consultation services are designed to provide you with valuable insights and expert recommendations on your Tailwind CSS journey. We'll assess your project's unique requirements and guide you on the best practices and strategies to harness the full potential of Tailwind CSS.

Tailwind CSS
Web Development
Enfin excels in creating visually appealing and highly functional web applications using Tailwind CSS. Our team of developers leverages the framework's capabilities to design user-friendly, responsive, and feature-rich websites that captivate your audience and drive results.

Custom Tailwind Development
Tailwind CSS's flexibility allows for tailored solutions that align perfectly with your specific business needs. Enfin specializes in crafting custom Tailwind CSS solutions that address your unique challenges, ensuring your web applications stand out in the digital landscape.

Tailwind CSS
Migration Services
Enfin offers seamless migration services. Our experts will carefully migrate your codebase, ensuring that your web applications benefit from the advantages of Tailwind CSS without any hiccups.

Tailwind CSS Integration & Improvement
Enhance your current web applications by integrating Tailwind CSS seamlessly. Our team will assess your existing projects and implement Tailwind CSS to optimize design, responsiveness, and overall user experience. 

Tailwind CSS
Support Services
Enfin provides ongoing support and maintenance to keep your Tailwind CSS projects running smoothly. Our dedicated team is ready to address any issues, make updates, and ensure your web applications continue to perform at their best.
Hire Tailwind CSS developers
When it comes to hiring dedicated Tailwind CSS developers for your project, Enfin stands as the trusted choice. Our team of skilled Tailwind CSS developers is well-versed in transforming your ideas into exceptional web solutions. Whether you need front-end development, UI/UX design expertise, or meticulous CSS customization, our experts have got you covered, ensuring your project exceeds expectations.
Our Tailwind CSS Development Process
At Enfin, our Tailwind development process is built on a foundation of collaboration, creativity, and meticulous attention to detail. We follow a structured approach that ensures the successful delivery of Tailwind CSS projects on time and within budget.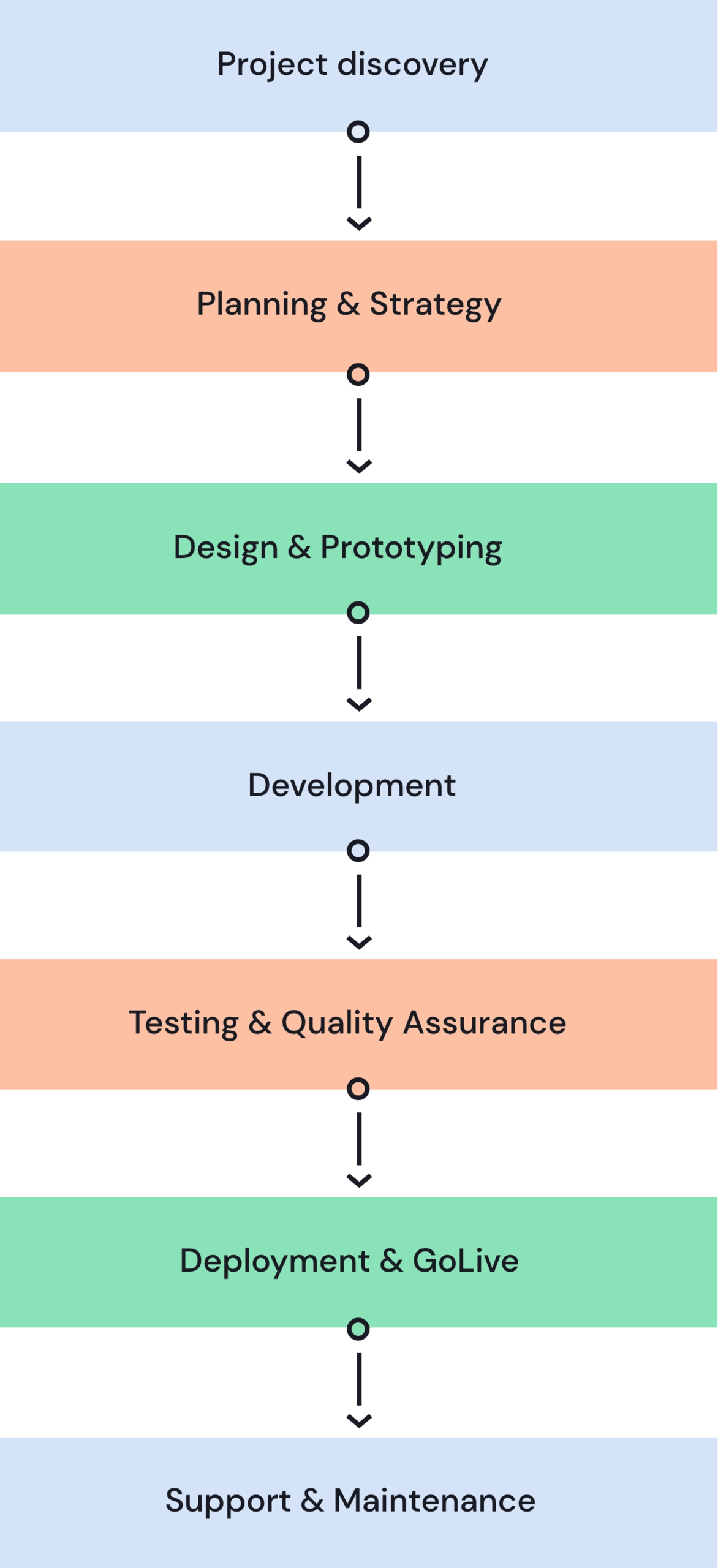 Why Enfin for your
Tailwind CSS development?
Why Enfin for your Tailwind CSS development?
When it comes to Tailwind development, Enfin stands out as your ideal partner. Our commitment to excellence and client-centric approach make us the top choice. Here's why you should choose Enfin for your Tailwind CSS projects:

Our team consists of highly skilled Tailwind CSS developers who have a consistent track record of delivering outstanding results. We have honed our skills through years of hands-on experience, making us well-equipped to handle even the most complex Tailwind CSS projects.

Enfin offers a complete suite of Tailwind CSS services that cover every aspect of your project lifecycle. From initial consultation to ongoing support, we've got you covered at every stage.

We create tailored solutions that align perfectly with your unique business needs. Our custom Tailwind CSS solutions are designed to make your project stand out from the competition.

At Enfin, we harness the power of Tailwind CSS to accelerate development. This means quicker time-to-market for your project without compromising on quality. We work efficiently so you can launch your application sooner.

Quality is non-negotiable at Enfin. We subject our projects to rigorous testing to ensure they meet the highest standards of quality and reliability. You can trust that your Tailwind CSS project will be robust and error-free.

Our ultimate goal is your satisfaction. We take pride in going the extra mile to achieve it. From the initial consultation to project delivery and beyond, we are committed to ensuring you're delighted with the results.

Transparent Communication
We believe in maintaining open lines of communication with our clients. You'll updated with regular updates and progress reports. Our transparent communication ensures that your vision and requirements are at the forefront of the project.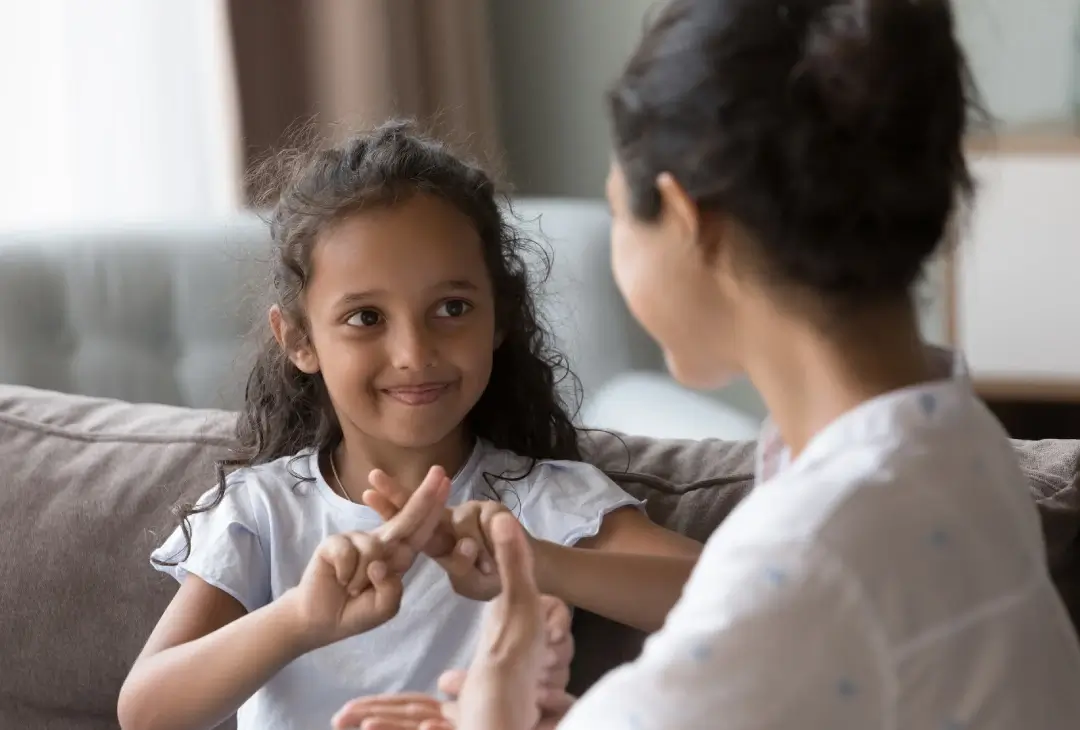 Development of a perfect e-learning platform that delivers academic courses for people with disabilities and provide video courses for Indian Sign Language (ISL).